In Memory of Our Daughter Audrey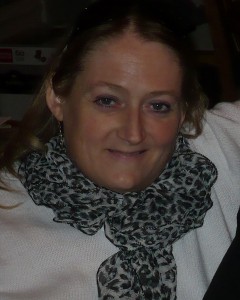 Audrey Leah (Lycklama) Kelsey went home to be with her Lord and Savior on October 17, 2013 after a long battle with cancer. We celebrated her life and homegoing on Saturday, November 2 at 2:00 PM at Grace Church Bellingham, 1815 Cornwall Ave. Audrey's obituary can be found online at www.heinzlycklama.com/docs/AudreyObituary.pdf. Her daughter put together a beautiful collage of pictures in her memory at http://www.youtube.com/watch?v=DnoQchOqp-k&feature=youtu.be.
Audrey was the oldest of our five children. Forty years ago she came home from public school in Chatham, NJ and said to Gerda (her mom) that the teacher told her that we came from monkeys. It was then that Heinz (her dad) decided that he needed to get serious about being able to defend his faith in the area of science and Creation. As a result he developed a series of lectures and courses over the years on Creation vs. Evolution and related topics.
Over the last ten years or so Heinz and Gerda have traveled extensively overseas to give lectures and courses on Creation vs. Evolution and related Apologetics topics. We decided to stay close to home during the last year since Audrey was first diagnosed with Stage 4 cancer. Last month she told us that she was sorry we chose not go on our overseas missions trips because of her illness. We told her not to be sorry because she is important to us, and God had other plans for us. Since we focused on local rather than overseas ministry for the past year, we were able to help establish the Apologetics Forum of Snohomish County.
Audrey has home-schooled her children because of her love for the Lord and her concern for what was being taught in the public school system. She understood the importance of Apologetics. Prov. 3:5-6 and Phil. 3:7-11 were among some of her many favorite verses.
We miss Audrey greatly but are comforted by the fact that this is not the end. 1 Cor. 15:50-58. We are now determined to carry on with the Apologetics work with greater zeal because of Audrey.
In Audrey's Memory,
Heinz and Gerda Lycklama